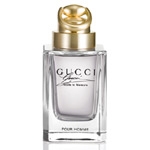 Gucci launches a new fragrance for men called Made to Measure in Fall 2013. It is meant for the "worldly and refined" man "who demands the very best." This scent is a masculine partner to the feminine Gucci Premiere from 2012.
The composition is oriental-spicy, "tailor-made" like an expensive suit. Its initial notes are inspired by the look and feel of a handmade suit; there are accords …
Read full article: Gucci Made to Measure from Fragrantica Perfumes and Colognes Magazine.